You are invited to hear poet, scholar, and teacher Grace Bauer read from and discuss her newest collection, Nowhere All At Once.
Grace Bauer, recipient of Academy of American Poets Prize and the Idaho Poetry Prize, was a 2009 nominee for the National Poets' Prize. Ms. Bauer's newest collections of poems include Nowhere All At Once (Stephen F. Austin University Press, 2014) and Café Culture (Imaginary Friend Press, 2013). Her work has been published in a wide variety of journals, and she has taught in the University of Nebraska Creative Writing program since 1994.
When: Thursday, April 10, 4:30PM-5:30 PM
Where: Ferst Room, Georgia Tech Library, 7th Floor
Refreshments will be served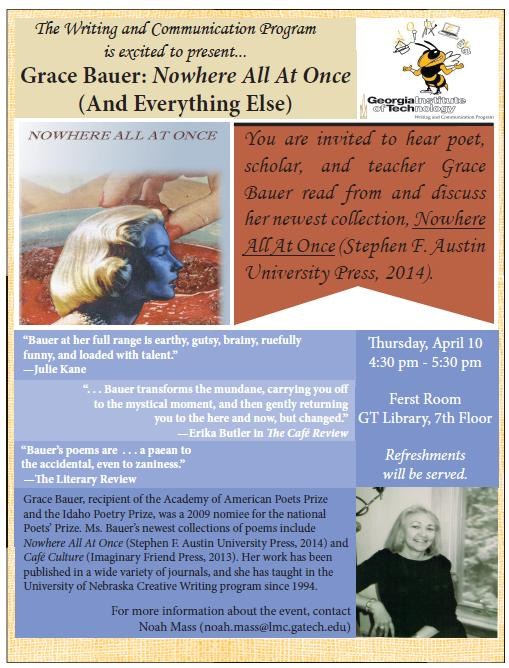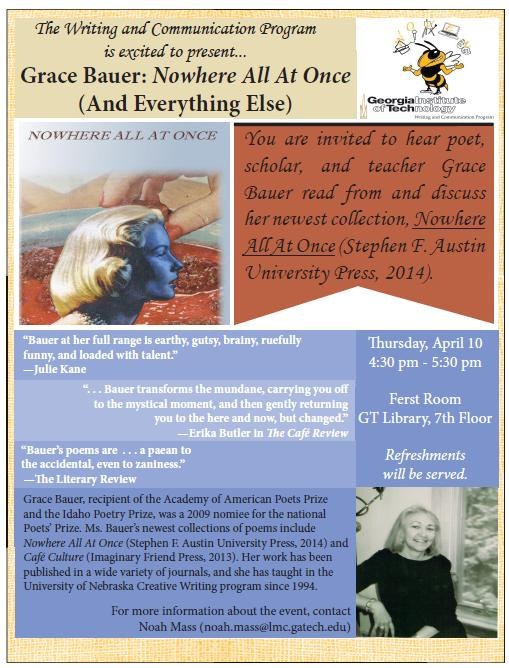 Share articles with your friends or follow us on Twitter!