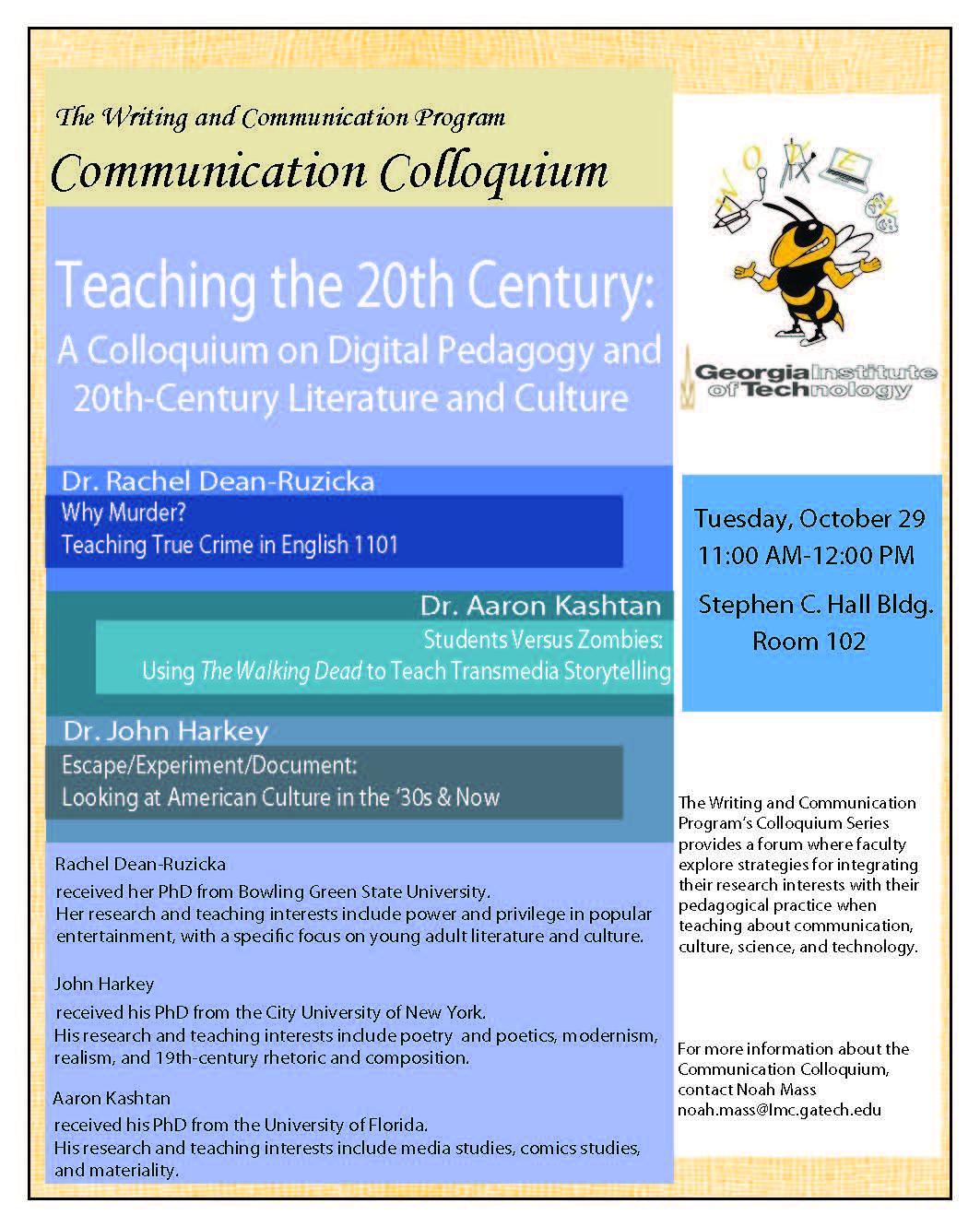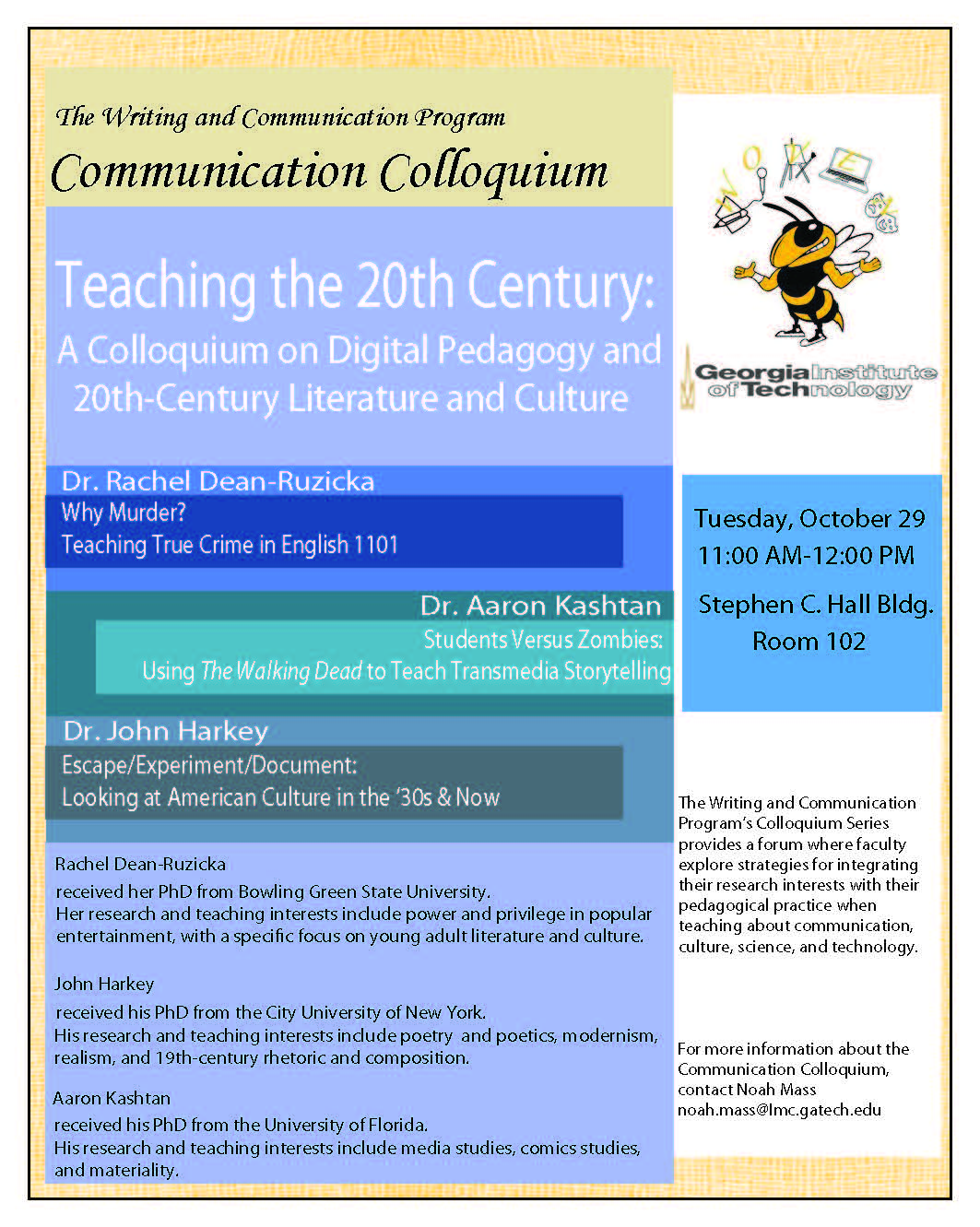 The Special Events Committee of the Writing and Communication program invites all LMC faculty and administrators to the first of our Fall 2013 events: "Teaching the 20th Century: A Colloquium on Digital Pedagogy and 20th Century Literature and Culture."
On Tuesday, October 29th, from 11AM to 12PM, in Hall 102, three third-year Marion Brittain Postdoctoral Fellows will present on their 1101 and 1102 courses, their work in digital pedagogy, and their students' work on 20th Century literature, culture, and rhetoric. The lineup will be:
"Escape/Experiment/Document: Looking at American Culture in the '30s and Now."  John Harkey, Ph.D
 "Why murder? Teaching True Crime in English 1101." Rachel Dean-Ruzicka, Ph.D
"Students Versus Zombies: Using The Walking Dead to Teach Transmedia Storytelling." Aaron Kashtan, Ph.D
This promises to be an exciting event, and we hope that you will come to support our Brittain Fellows as they share their experiences in the digital humanities.
Share articles with your friends or follow us on Twitter!