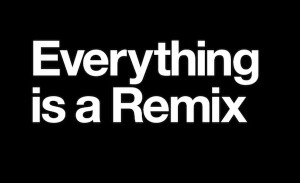 In this week's D-Ped seminar, led by Leah Haught, Lauren Holt, Emily Kane, and Julie Hawk, we will focus on innovative assignment design. This week will be a very practically oriented session, so come prepared to put on your workshop hat and get an assignment remixed and ready to use.
We plan to spend the first 20 minutes or so briefly discussing the two short articles on the required reading list (see below), and then break into small groups to workshop our assignments.  After these small group sessions, we will reconvene to discuss the various ways we have revised, re-envisioned, and remixed our assignments.
Required Reading:
Webb, Suzanne. "Remix Assignments in the First Year Writing Classroom: What Do We Gain. . .What Do We Give Up?"
Wilner, Arlene. "Fostering Critical Literacy: The Art of Assignment Design." New Directions for Teaching and Learning 103 (Fall 2005). 23-38.
Recommended Reading:
Sorapure, Madeline.  "Between Modes: Assessing Student New Media Compositions." Kairos 10.2 (2006). 9/19/12. Web. http://endora.wide.msu.edu/10.2/coverweb/sorapure/between_modes.pdf
Required Preparation:
Please prepare an assignment that you would like to workshop to on Wednesday and upload it to T-Square.  We have created a folder within the Resources Folder in the Brittain tab entitled "DPed Assignments Remix Project," so please upload your files there. Ideally, we would like these to be assignments that you have not yet distributed to students, so perhaps choose an assignment for later in this semester or for next semester.  They can be very rough at this initial upload point. Please also bring in a hard copy of the assignment for workshopping purposes.
Image from http://lostinasupermarket.com/2011/03/everything-is-a-remix-part-2/
Share articles with your friends or follow us on Twitter!