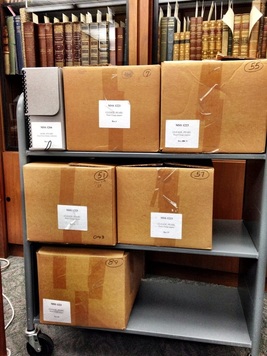 My spring English 1102 course, "African American Literature from the Harlem Renaissance to the Digital Present," will address the range and variety of African American literature beginning with the poetry and fiction of the Harlem Renaissance. The writers we will read include Langston Hughes, Countee Cullen, Claude MacKay, Jean Toomer, Nella Larsen, and Zora Neale Hurston. We will then turn to the poetry of the Black Arts Movement and fiction from the seventies and eighties to the present, including Pearl Cleage's novel of the Obama Campaign in Atlanta, Till You Hear From Me (2010). The course will conclude with contemporary poetry, including the Atlanta poets Kevin Young, Poet Laureate Natasha Trethewey, and Jericho Brown. We will also read the poetry of Cornelius Eady, co-founder of the African American Poetry Foundation Cave Canem, who will be visiting Georgia Tech in the spring. Students in this course will complete writing assignments, contribute to a class blog, give group research presentations, and design digital projects. In their projects, the students will investigate and create digital resources for literary, cultural, and historical research.
Today I started working with Pearl Cleage's unprocessed manuscripts at Emory University. My students next term will analyze images of Cleage's early handwritten drafts of Till You Hear From Me alongside the published novel. Emory acquired Cleage's materials in 2012 and recently received a grant to catalogue them. There is a video from Cleage's 2011 visit to Emory here. As the image above reflects, the materials are now in cardboard boxes. After sifting through the contents of several boxes, with the help of Emory's Finding Aid, I located Cleage's manuscripts for Till You Hear From Me. As I soon learned, Cleage often used several colors of ink while sketching her novel on lined, loose leaf pages. These vibrant pages will invite students to explore the visual and linguistic dimensions of Cleage's composition process.
Share articles with your friends or follow us on Twitter!