by Jennifer Orth-Veillon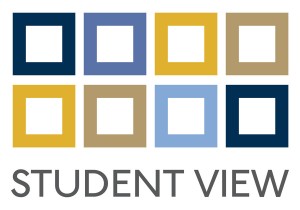 Where can you see a film protesting lint, a new vision of Monet's beloved Giverny, a self-portrait made up of thousands of tiny images and words, a concrete poem that turns Zadie Smith's White Teeth into an enormous pair of lips, and the ferocious grace of local skydivers? MOMA? The Tate Modern? The Musée D'Orsay? Look no further than the Ferst Center for the Arts, just around the corner from Skiles. And the artists? No, they aren't here in residence from other institutions; they are our students and they rock.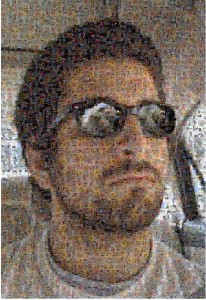 How many times have we been blown away by our students' creativity and talent when we ask them to do work that pushes the boundaries of traditional first-year composition assignments? Each year, more than 4,000 Georgia Tech students enroll in our English 1101 and 1102 courses.  Many of them create artistic pieces that not only satisfy the written, oral, visual, electronic, and nonverbal components of communication, but far surpass our expectations of a given assignment. We have been so impressed, in fact, that the Writing and Communication Program has partnered with the Ferst Center to establish Student View, an annual exhibition at the Ferst Center Galleries, to showcase impressive  student work produced not only in Writing and Communication courses but also in LCC 3406, "Video Production," LCC 3314, "Technologies of Representation," and LCC 3410, "Rheotric of Nonlinear Documents: The Rhetoric of Images."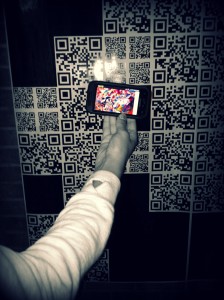 On December 12th, Student View will open to the public featuring five categories of artifacts. Get to know the scientific Poe in the Digital Media section. In Collage, see a brilliant twist on card games and an innovative yet sensitive look at the Cambodian Genocide. Poster Art presents those famous Zadie Smith lips along with a a photo essay inspired by the mischievous graffiti of street artist Bansky. Finally, in the Mosaic section, try to figure out how words become the image of a face in Facial Mosaic.
But that's just the beginning. On January 18th at 7 p.m. the Ferst Center will host a film screening intoducing the exhibition's fifth category: film and video. The screening will feature seven short films that even Coppola or Scorsese couldn't help but praise. From Zombie Proof  to Air Born, these polished productions are sure to please.
Come join us on January 18th and throughout the duration of the exhibition to celebrate not only this Georgia Tech premiere, but the students that make us love our teaching.
Student View will be on display at the Ferst Center Galleries throughout December 2011 and January 2012. December Hours: Monday-Friday, by appointment only. Please call 404-894-2787 from 9:00 a.m.-5:00 p.m. to make an appointment.
Share articles with your friends or follow us on Twitter!