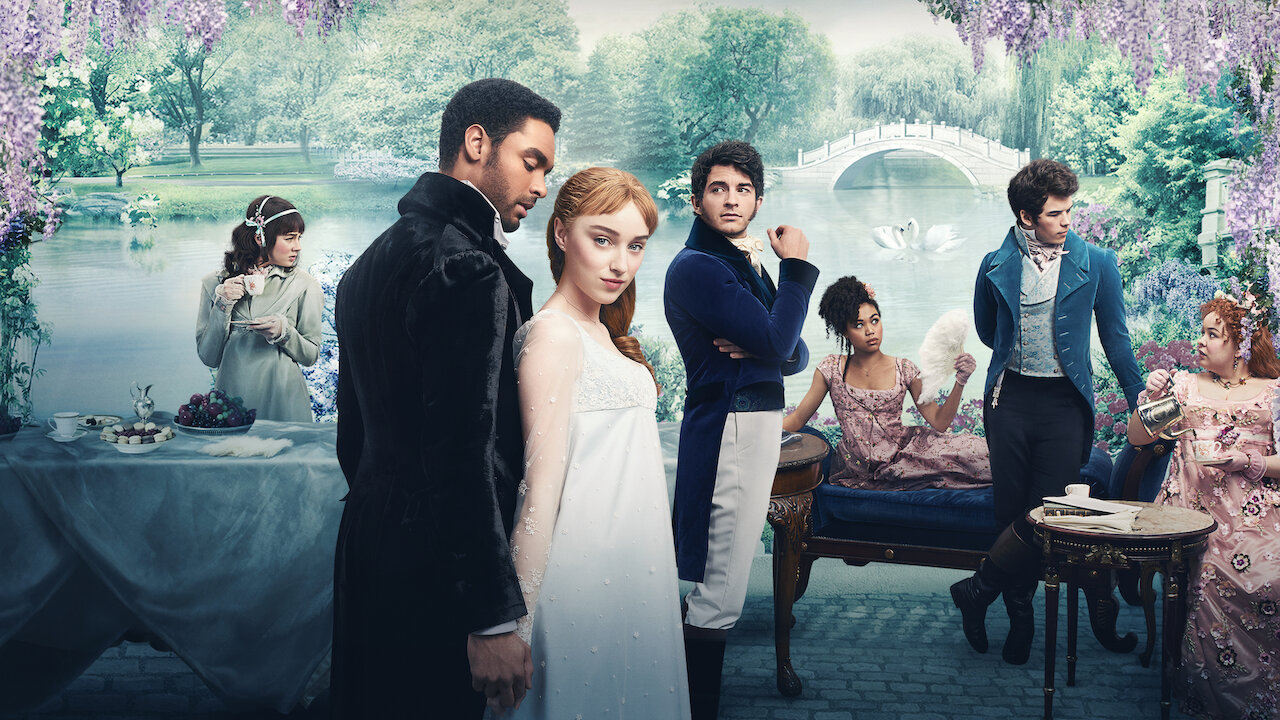 Technically Pop is back at the tail end of the semester with a 4-episode miniseries! For our premiere episode, Eric Lewis and Corey Goergen welcome special guest Courtney Hoffman, a Brittain Fellow and the Assistant Director of Writing and Communication. Together, we talk the 'ton–Bridgerton, that is. Released on Christmas day, 2020, the first season of Bridgerton adapts the first book in Julia Quinn's 8-book series of romance novels set in Regency England. The show is also notable as the first product of Shonda Rimes's overall development with Netflix. As if that doesn't give us enough to discuss, the show also introduces a racially diverse cast of characters to a novel that is made up entirely of white characters.
We talk about these issues and manage to cover our thoughts on most of the show's many, many subplots.
Warning: as always, spoilers come early and often!
Recommended Reading
"Shondaland's Regency: On 'Bridgerton'" by Patricia A. Mathew
"The Black Ton: From Bridgerton to Love & Hip-Hop," by Tressie McMillan Cottom
"One Loose and Tenuous Thread: Reading Bridgerton with Lukács" by Helen Thompson
"The Debate Over Bridgerton and Race" by Aja Romano
Listen to the rest of Technically Pop's Spring 2021 miniseries here: Part 2–Disney+, Part 3–2020 in Film, and Part 4–Normal People and Ireland in Film and TV. Or, if you want to hear the Technically Pop crew discuss another family-focused drama filled with intrigue and betrayal, listen to their episode on Succession here.
Share articles with your friends or follow us on Twitter!