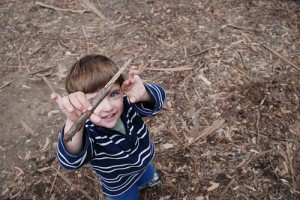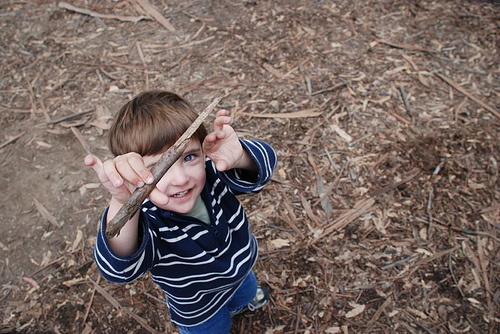 I'm a digital humanities scholar, but I have a bit of a quandary. I think I know what "the digital" is (mostly) but I'm having a harder and harder time finding a definition for the humanities that I'm comfortable with. This discomfort sometimes manifests itself in unfortunate and anti-social ways, as when a colleague mentions doing something "in a humanistic way," and I blurt out, "yeah, but what the (expletive) does that mean?"
This is not a way to make, or keep, friends among a group of humanities scholars.
So, to try to relieve my frustration and anxiety, I'd like to bring this question up openly and honestly, and try to discuss it. Techstyle seemed like a good place to do this. For you, what does it mean to do the humanities? I'd love to hear your answers in the comments. To get us started, let me throw a few possible answers to this question out there and explain why I don't find them completely satisfying.
The humanities are defined by a canon
Certainly this is a traditional, stable definition, one embraced by many humanities departments (implicitly, in their course offerings and hiring decisions, if not explicitly). The humanities are the traditions that read and critique "literature." The problem with this, of course, is that most of the methods for defining such a canon seem, to me at least, difficult to justify, even using our own body of theory. The canon as defined implicitly, by the offerings of English dept. survey courses, seems to be fading further and further into the past, and its composition seems more and more arbitrary in the face of the flood of information faced by our students every day. The canonical approach seems to exclude humanities scholars like me, who study new and evolving texts like Wikipedia, and often seems to ignore analysis of much of the culture of the 20th century. Alex Reid does a good job of arguing against this sort of canonical definition of the humanities in his discussion of what he calls the "strong definition of the digital humanities." Furthermore, as tools like Google Books ngrams show, the literary canon is unlikely to be a stable preserve for any one set of disciplines' study much longer.
The humanities are concerned with the reading of texts
Perhaps instead of using a canon to define the humanities, we might instead use a methodology: the critical reading. The humanities are the traditions that read texts, and everything can be a text! The problem here, for me, is that reading, as a method, seems ill defined at best. More practically, in my study of Wikipedia, I quickly discovered practical limitations to the technique of "reading" when dealing with large and constantly moving texts! In practical terms, Wikipedia cannot be read, and yet texts like Wikipedia are likely to make up an increasingly important part of our cultural landscape going forward. If the humanities is tied to methods that struggle to make sense of these texts, where does that leave us? I have, of course, found methods that I find mostly effective for studying Wikipedia, but I've had to borrow these from the social sciences. This sometimes makes me feel like a second-rate anthropologist (and I know I'm not the only digital humanist with this anxiety).
The humanities are the disciplines concerned with values
On the other hand, maybe the humanities aren't defined by a canon or a method, but instead a larger area of concern. Maybe the humanities are the disciplines concerned with social values and cultural meaning. As one friend quipped about the president's call for STEM focused charter schools, "will they learn about freedom and justice in math class?" This is an attractive definition of the humanities, and one I often use myself. I often pitch my class to my students as an opportunity to learn the skills that will make them citizens, rather than simply workers. Jim Noles makes the same case in a recent post to the Huffington Post in which he asks, as I have, "what are the humanities?"
Yet, as much as I like this definition, I don't always sleep comfortably with it. It seems to imply that, without the organized study of the humanities, cultures would lapse into collections of mechanistic drones, unable to consider questions of truth or beauty. This simply isn't true. I've seen the inside of technical cultures, geek enclaves and hacker freeholds and they are full of wonder and poetry. Algorithms for decrypting DVDs transformed into epic poems. Romantic jokes about the Fibonacci sequence. Furthermore, again, ask any anthropologist and cultural value is what they do. What's our niche?
So, that's my little provocation. I hope it opens up a dialog, since I don't want to dismiss the humanities (my career is bound up with them, after all), but rather to find a definition for them I can rest a little easier with. Can anyone help me?
Share articles with your friends or follow us on Twitter!