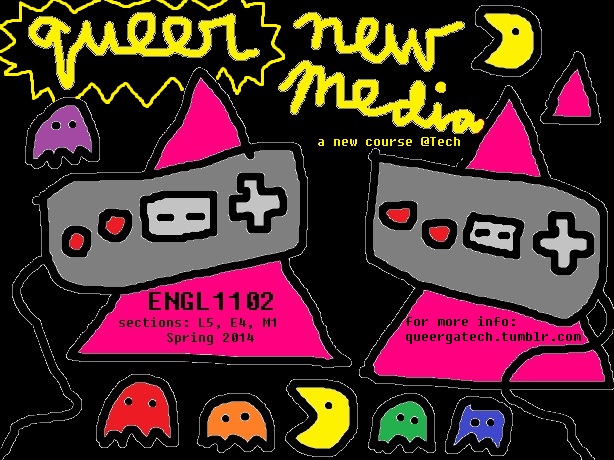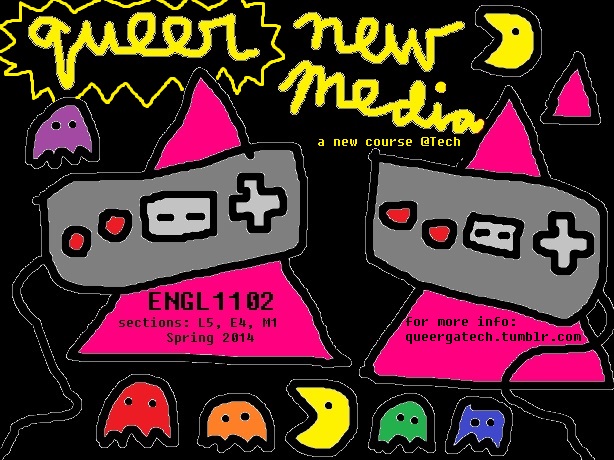 Britts, help spread the word about the Marty Fink's Spring ENGL 1102 course, Queer New Media. The course will be the first of its kind at Georgia Tech, and will engage questions of digital media through an investigation of queer fiction and cultural production. There will also be a heavy emphasis on video games. Queer New Media will create an excellent opportunity for queer/transgender community building at Tech.
Check out Dr. Fink's Tumblr site with the full course description: queergatech.tumblr.com
Share articles with your friends or follow us on Twitter!