On Wednesday, Drs. Mollie Barnes, Joy Bracewell, Leah Haught, and Jon Kotchian will present on designing, incorporating, and assessing multimodal portfolios in our courses.
As you recall, the portfolio assignment allows our students to demonstrate certain competencies: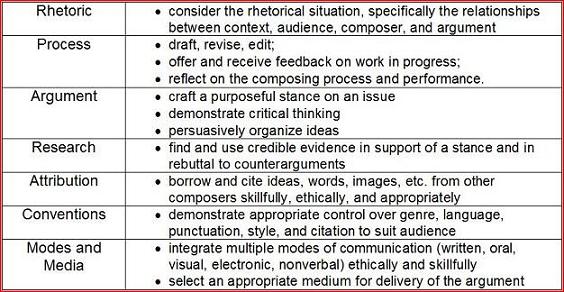 With these outcomes in mind, our presentation will consider how student portfolios can best document and develop student composition processes and progress, and how instructors can most effectively assess multimodal portfolios.  Drawing on our collective teaching experience and the readings and viewings listed below, we will explore how to make these portfolios productive extensions of the revision and reflection work of the semester.
Required reading and viewing:
Chanon Adsanatham, "Integrating Assessment and Instruction: Using Student-Generated Grading Criteria to Evaluate Multimodal Digital Projects,"Computers and Composition 29:2 (June 2012), 152-74.
Evan Snyder and Alex McCarthy, "Self-Representation and Student Identity: A Case Study of International Student Users of Sakai," International Journal of ePortfolio 2:1 (2001), 99-111.
Jasmine Minor's 1102 Portfolio from Malavika Shetty's class.
Example student reflection video from Viola Woolums (not GT).
Recommended reading and viewing:
Trent Batson, "Situated Learning: A Theoretical Frame to Guide Transformational Change Using Electronic Portfolio Technology," International Journal of ePortfolio 1:1 (2011), 107-14
Jason Hinkley, "How to Post Your Writing Portfolio Online," eHow.com.
"How to Make a Multi-Modal PDF Portfolio," Kent State University Libraries.
Darren Cambridge et al. (eds.), Electronic Portfolios 2.0: Emergent Research on Implementation and Impact (Sterling, VA: Stylus, 2009).
Please share in a comment on this post your ideas for making reflections and portfolios multimodal.
Share articles with your friends or follow us on Twitter!