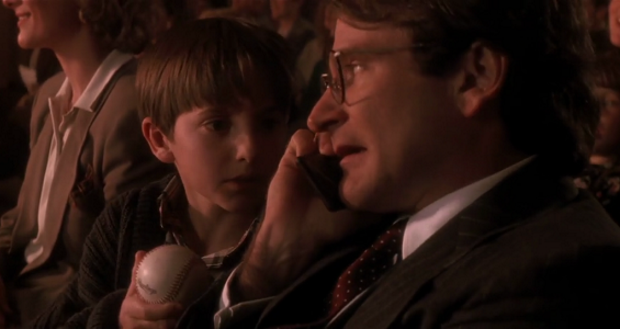 Last week, we heard Toby reflect on his thoughts and experiences as both an academic and as a father. This week, Brittain Fellow Owen Cantrell and I (neither of whom have any children) discuss a very different kind of father: the "'90s Dick Dad," as exemplified by Tim Allen in The Santa Clause (1994), Robin Williams in Hook (1991) and Mrs. Doubtfire (1993), Jim Carrey in Liar Liar (1997), Arnold Schwarzenegger in Kindergarten Cop (1990) and Jingle All the Way (1996), and (among many others) Adam Sandler in Big Daddy (1999).
Be forewarned that this episode features some graphic language, so…
The podcast can be played using the embedded player above, or downloaded as an mp3 file.
Audio clip from Kindergarten Cop, dir. Ivan Reitman. © Universal Pictures, 1990.
Music: "Love in the Past Tense," by Andypants. © Andrew Marzoni, 2011.
Share articles with your friends or follow us on Twitter!