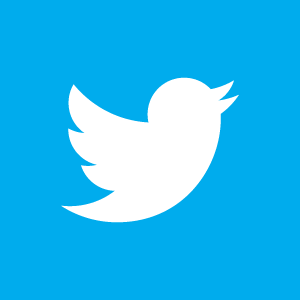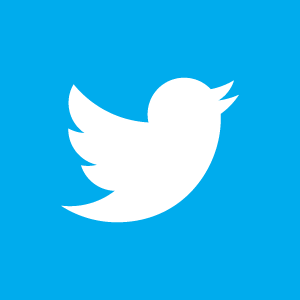 In this seminar session devoted to new media, we (Jason W. Ellis, Peter A. Fontaine, James R. Gregory, and Patrick McHenry) will discuss  forms of writing online and writing across/within networks. Specifically, we will discuss theoretical approaches and practical uses of Twitter, LinkedIn, and blogging. We will share our ideas about using these technologies in the writing classroom, and we encourage you to share your plans and concerns about using new media for achieving appropriate composition outcomes.
To prepare for today's seminar, we ask everyone to create accounts for Twitter and to follow @dynamicsubspace (Jason W. Ellis). Also, everyone should verify their logins for TechStyle by visiting the site's login page here: http://techstyle.lmc.gatech.edu/wp-login.php. Please bring your laptops/tablets to Wednesday's meeting–we will be using them extensively. For your first exercise, please scroll to the bottom of this post.
Required Readings and Videos:
Buck, Amber. "Examining Digital Literacy Practices on Social Network Sites." Research in the Teaching of English 47. 1 (Aug 2012): 9-38. Proquest. Web. 8 Sept. 2012.
http://search.proquest.com.prx.library.gatech.edu/docview/1032532282/1390D13DBED77908D6C/1?accountid=11107
DigiRhet.org. "Teaching Digital Rhetoric: Community, Critical Engagement, and Application."
Pedagogy 6.2 (Spring 2006): 231-259. Project Muse. Web. 8 Sept. 2012.
http://muse.jhu.edu.prx.library.gatech.edu/journals/pedagogy/v006/6.2digirhet.html
Smith, Kim. "The Twitter Experiment – Twitter in the Classroom." YouTube. Web. 8 Sept. 2012.

Dr. Monica Rankin and her history students talk about using Twitter in the classroom. Dr. Rankin addresses the pros and cons of argument and evidence, and she notes that it is okay for experimental pedagogy to be "messy."
Stommel, Jesse. "The Twitter Essay." Hybrid Pedagogy: A Digital Journal of Teaching & Technology (5 Jan. 2012). n.p. Web. 9 Sept. 2012. <http://www.hybridpedagogy.com/Journal/files/Twitter_and_the_student2point0.html>.
Recommended Readings:
Haas, Christina and Pamela Takayoshi. "Young People's Everyday Literacies: The Language Features of Instant Messaging." Research in the Teaching of English 45. 4 (May 2011): 378-404. Proquest. Web. 8 Sept. 2012.
http://search.proquest.com.prx.library.gatech.edu/docview/866305796/1390D13DBED77908D6C/7?accountid=11107
Hawisher, Gail and Cynthia Selfe. "Becoming Literate in the Information Age: Cultural Ecologies and the Literacies of Technology." College Composition and Communication 55. 4 (Jun 2004): 642-692. Proquest. Web. 8 Sept. 2012.
http://search.proquest.com.prx.library.gatech.edu/docview/220700170/1390CEB32882D44DF99/69?accountid=11107
Moje, Elizabeth. "A Call for New Research on New and Multi-Literacies." Research in the Teaching of English 43. 4 (May 2009): 348-362. Proquest. Web. 8 Sept. 2012.
http://search.proquest.com.prx.library.gatech.edu/docview/215354028/1390D17D72515C88E15/15?accountid=11107
Pennell, Michael. "The H1N1 Virus and Video Production: New Media Composing in First-Year Composition." Pedagogy 10.3 (Fall 2010): 568-573. Project Muse. Web. 8 Sept. 2012.
http://muse.jhu.edu.prx.library.gatech.edu/journals/pedagogy/v010/10.3.pennell.html
Williams, Bronwyn. "Seeking New Worlds: The Study of Writing beyond Our Classrooms."
Spec. issue of College Composition and Communication 62. 1 (Sep 2010): 127-146. Proquest. Web. 8 Sept. 2012.
http://search.proquest.com.prx.library.gatech.edu/docview/747105322/1390CEB32882D44DF99/17?accountid=11107
Young, Jeffrey R. "Teaching With Twitter: Not for the Faint of Heart." Chronicle of Higher Education 56.14 (27 Nov. 2009: pA1-A11. EBSCO. Web. 8 Sept. 2012.
http://web.ebscohost.com.prx.library.gatech.edu/ehost/detail?vid=9&hid=17&sid=609e7723-a1ba-4200-8734-1a1f88dbd9aa%40sessionmgr12&bdata=JnNpdGU9ZWhvc3QtbGl2ZQ%3d%3d#db=a9h&AN=45577826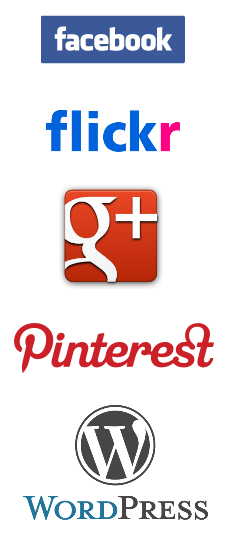 Technologies That We Will Discuss:
TechStyle/Wordpress (blogging)
http://techstyle.lmc.gatech.edu/
https://wordpress.org/
http://www.lynda.com/WordPress-training-tutorials/330-0.html
Twitter (microblogging and social media)
http://www.twitter.com/
http://www.lynda.com/Twitter-tutorials/Twitter-Essential-Training/61687-2.html
Storify (curating and creating narratives from social media)
http://storify.com/
LinkedIn (professional networking and social media)
http://www.linkedin.com/
http://www.lynda.com/LinkedIn-tutorials/essential-training/73285-2.html
TodaysMeet (backchannel conversations)
http://www.todaysmeet.com/
Other websites and social media platforms that you might find useful:
Facebook (social media)
http://www.facebook.com/
http://www.lynda.com/Facebook-training/Essential-Training/80434-2.html
Flickr (photo sharing and social media)
http://www.flickr.com/
http://www.lynda.com/Flickr-tutorials/Essential-Training/77965-2.html
Google+ (microblogging, social media, and professional networking)
http://plus.google.com/
http://www.lynda.com/Google-tutorials/First-Look/89052-2.html
Pinterest
http://pinterest.com/
http://www.lynda.com/Pinterest-tutorials/Up-Running-Pinterest/109389-2.html
Discussion Points and Activities:
1) Once everyone has a login to Twitter we want you to use the hashtag #gtnewmedia2012 as a backchannel for live, digital discussion during the seminar. Jason will send a link via Twitter for us to join a different backchannel technology that he will demonstrate called TodaysMeet (http://todaysmeet.com/). There will be a new room for Wednesday night's seminar and it will be displayed on the projector during our discussion. We will save a transcript and do other things with the text (e.g., throw the transcript into Wordle (http://www.wordle.net/) to create a neat word cloud). Jason will also demonstrate how to curate Twitter backchannels with a tool called Storify (http://storify.com/).
2) We will invite everyone in Digital Pedagogy to respond to the writing prompt at the end of this post to generate responses and questions for discussion.
3) We can then go around and discuss these ideas and respond to questions. James will talk about his Tech Comm project that combines LinkedIn and Twitter, and Jason will discuss how he uses Twitter as part of a twitter/essay/poster project that demonstrates using different genres for multimodal communication. We will do an exercise in Twitter based on the article on Twitter essays.
4) An important point about new media that we will discuss is linking. We do not mean this in the same way we might think about simple hypertext links. Instead, we will discuss how linking creates inventive uses for new media and enables concurrent conversations with different audiences through networks. James will discuss how this works with his student assignment focusing on LinkedIn and Twitter. Jason will discuss how this works with his student Twitter/essay/poster assignment and how this works professionally in the way he has linked his WordPress blog to Twitter and his Twitter to Facebook in order to generate concurrent conversations within different networks. This latter example can be extended to writing classes by serving as an anchor for other writing students are doing in other places such as Twitter, Facebook, etc. (especially for linking, collaborating, or single-sourcing).
Examples of New Media Assignments: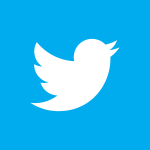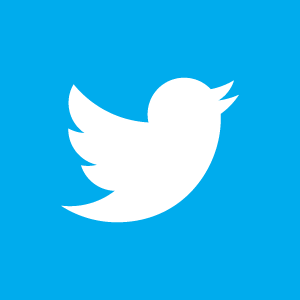 Jason W. Ellis guides his students through a multimodal project that gives them the opportunity to explore how their writing changes by their composing in different media: Twitter, a print essay, and a poster. Asking students to answer, "How do we 'write' the brain," he has them begin their six-week long project on Twitter.
For the first part of the project, I introduce students to the use of Twitter and its functions by having them learn from one another in groups. In one in-class assignment, students are tasked with writing interesting or funny things about the human brain over several tweets. In the next assignment, students follow their group members and read what they wrote about the brain, reply to those tweets with additional information or questions, and retweet the tweet they like the best. Usually, this leads to extensive conversations within the groups and occasionally between groups. Students ask "is it okay to do more than you asked us to do?" "Please, of course," I tell them. In addition to learning about Twitter, the students form bonds with their group members, which helps their conversations and collaborations throughout the semester. Finally, for the major project, I have students write five tweets about "How do we 'write' the brain." These are followed by conversations with their group members on Twitter and in-person. Finally, they have to revise their first five tweets based on what they have learned from their conversations or their increased understanding of the possibilities of Twitter (e.g., inventive spelling, unconventional grammar, links, photos, etc.). They go on to take these ideas and build on them in their essay and poster assignments. When the project is due, I ask students to reflect on how each medium affects their compositions, how they can more effectively use each medium, and how can layering these media and using multimodal synergy achieve their communicative purpose.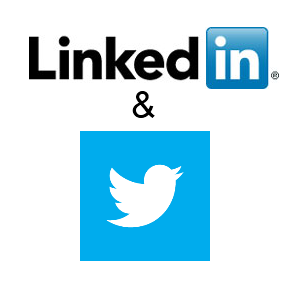 James R. Gregory invites his students to bridge different new media in his Technical Communication classroom. In this example, he guides them toward thinking about how LinkedIn and Twitter can be made to work together.
The following steps outline a semester-long 3403 activity using LinkedIn and Twitter.  It might be possible to port elements of this activity into an 1101 or 1102 classroom as well.

1. Require students to create LinkedIn and Twitter profiles.  Have students list their Twitter ID on their LinkedIn profile. (Lynda.com has tutorials on using all the basic elements of LinkedIn and Twitter, including the creation of profiles).

2. Assuming that all 3403 courses cover resumes, assess the students' LinkedIn profiles as a resume-type professional document while working through the resume unit. Discuss issues of presentation and format, as well as the repurposing or reuse of information on websites with relatively tight formatting restrictions. Discuss the benefits of open vs. closed networking approaches to LinkedIn.

3. Require the students to find and join professional groups within their industry on LinkedIn.  They can also follow companies.

4. Require students to begin posting or responding to questions and discussion feeds in these professional groups.

5. Require students to tweet, once per week, an article, blog post, or other point of interest related to or stemming from their activity in their LinkedIn group(s).

6. By the end of the semester, require students to have expanded their LinkedIn network to a predetermined point, to have contacted established professional(s) in their field for informational interviewing, and/or to have added one major new accomplishment or skill to their LinkedIn profile/resume, all while they have been developing a professional online presence through LinkedIn and Twitter.

The Twitter feed would be the way to keep track of the students' involvement with their LinkedIn groups without having to force the instructor to subscribe to and check each group individually. The Lynda.com tutorials are a way to boost Institute use of Lynda.com and using them would prevent instructors from having to teach basic LinkedIn skills in the classroom–we could just assign the tutorials and then work through higher level concerns related to LinkedIn and Twitter during our class sessions. It might even be possible to engage in backchanneling during a class session or two, or else to have students networking or conversing with industry contacts during class time as part of a focused project or discussion.
To Begin our Discussion:
Let's take 10 minutes to each comment on this TechStyle post with a comment and a question relating to new media. You can share an assignment idea. You can share an experience you have had with new media that is relevant to our pedagogical discussion. You can ask a nuts-and-bolts question about using new media in the classroom. Anything relating to new media pedagogy is fair game. We will return to these during our discussion.
Share articles with your friends or follow us on Twitter!