At the beginning of last year we asked for reflections from Brittain fellows on teaching during the COVID-19 pandemic. This resulted in instructive articles from "The Shift to Online Consulting at Georgia Tech's Communication Center" by Jeff Howard et al. to "A Sense of Belonging in the Archive and the Remote Classroom" by Danielle Gilman to "Perusall: Building Community and Confidence in an Online Classroom through Annotation" by Kendra Slayton. The essays here are shorter reflections fellows had on how their teaching has changed because of the pandemic and the tactics they have adopted. We hope you enjoy! –Bianca, Kent, and Mimi
"Pandemic Teaching—Synchronous or Not?" by Rachel Dean-Ruzicka
Over the last twelve years, I've taught online classes at several schools. So, when we went online in spring of 2020, I fell back on my asynchronous experiences and moved the final few weeks of my English 1101 "Intro to Pop Culture" class to discussion boards and individual check-ins with students. However, since then, I've had the chance to plan a bit better and have experimented with various iterations of a hybrid course.  
In Summer 2020 I taught my classes—English 1101, again, and English 0999—synchronously. We met 4 days a week for two hours per class. I divided my English 1101 class into discussion sections where groups of 5 students and I would talk about the readings for the day. The students not actively in discussion were able to use the additional hour and twenty minutes to complete their projects: brainstorms, drafts, revisions, and so on. I liked seeing my students' faces, but it was a challenge for me to perform on BlueJeans for four hours a day. Normally, during those two-hour long summer classes I get short breaks from speaking and guiding discussion while my students do in-class writing, group project work, or small group activities. Structuring things as I did online, with my small groups spread over the two hours, meant I needed to be constantly leading a discussion. There were benefits to the small groups—students spoke consistently, and I never had a wall of 25 blue squares staring back at me from my computer screen. Overall, however, I thought I could do better. 
In Fall 2020, I modified the same class—English 1101 "Childhood, Nostalgia, and the 1980s Imaginary"—to fully asynchronous. I recorded videos and added modules using Crash Course, the GT Library, and Grammar Girl. I put together discussion boards. And then I sat back and realized every interaction I had with my students involved the worst thing about teaching: grading. I like conversing with students, not reading somewhat rote answers to discussion prompts repeatedly. Don't get me wrong, what my students wrote was smart and thoughtful. Unlike a class discussion, however, it stopped there. Discussion felt flat because it didn't build or wind in surprising directions. Beyond that, I felt a bit unmoored. When I could work whenever, I found myself never wanting to actually work. Instead of feeling excited about class, I felt weighed down by my LMS. I needed a schedule. Asynchronous was too little structure for me.   
For Spring 2021, I decided to try a partially synchronous class. We met once a week, Wednesday, but I still used all the videos and organizational work I put together in the Fall. The wall of silent, blue squares was intimidating at times; organizing students into breakout rooms often felt less productive than small group discussions in class; and occasionally someone wasn't wearing a shirt. Still, I left my Wednesday discussions invigorated and feeling on track with my teaching and schedule. After three semesters of pandemic teaching, I think the partially synchronous worked the best for me. I plan on utilizing this method in my summer courses as well, making sure to discuss sections from An Introduction to Popular Culture in the US: People, Politics, and Power synchronously, while allowing myself the space to not be in front of the screen running discussions for four hours a day. 
"Learning the Reciprocity of

 

Grace as a Teacher-scholar"

 by Julia Tigner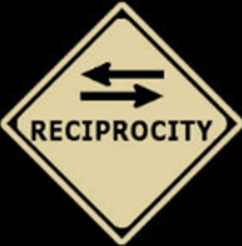 When the COVID-19 pandemic became a stark reality and we abruptly moved our face-to-face sessions to remote learning, most teacher-scholars expressed deep concern for their students' well-being. Without hesitation, we sought to adapt our courses for remote learning; we wanted to create "smooth" transitions for our students by attempting to provide as many resources for them as we could. We sought to be flexible. 
Against the backdrop of pandemic pandemonium, we received countless emails instructing teacher-scholars to be flexible and be mindful of the context and circumstances that may prevent students from completing assignments and attending class, but with minimal regard for teachers' needs during a public health crisis. The grace extended to students in these instructions was not readily extended to faculty. These strange circumstances have amplified a long-standing problem in academia that even in our hurt, pain, and fatigue/tiredness, we strive to be the best teacher-scholars. Too often we find ourselves operating within a framework that advocates efficiency yet treats our well-being as an afterthought. As a result, we become socialized to focus on our students' needs, be productive researchers, and oftentimes we, are propelled to put our own well-being last.  The overwhelming silences and asymmetry described here is not experienced by all scholars, but scholars of color, younger scholars, those who have precarious employment, scholars who are disabled, women, and non-binary feel this burden and pressure to operate within a framework that promotes and prioritizes efficiency over mental health and well-being. 
However, in order to be a more effective teacher-scholar, we have to push back against this framework and strike a balance. Conversations around teacher support that emphasize well-being are key. 
Tricia Hersey, better known as the Nap Bishop, founded the Nap Ministry, an Atlanta based organization that pushes back against "grind culture, capitalism, and white supremacy," and advocates for rest as a form of resistance. 
While I recognize that teacher burnout intersects with larger concerns in the academy about labor, we too must find ways to resist these frameworks. What I am learning is to practice self-kindness as a teacher-scholar and extend the same grace I extend to my students to myself. The reciprocity of grace is essential. However, moving with compassion instead of self-criticism is no easy feat. Nonetheless, expelling the inner critic and replacing her with a voice that's empathetic and building community with other teacher-scholars are just a few ways I am seeking to re-orient how I move as a teacher-scholar, as I am steadily recognizing that solely focusing on productivity without thinking about well-being is unsustainable. 
The health effects of the COVID-19 pandemic stretch beyond the danger of illness, injury, or death; as a number of professionals have noted, this pandemic is also a crisis of mental health. This burden has fallen heavily on young adults, like our students. And while there are numerous reasons to teach asynchronously (rather than synchronously), asynchronous classes can make students feel further disconnected or isolated. 
But asynchronous classes don't have to be isolating. There are ways to make them engaging spaces. I'd like to share one technique I developed last fall: check-in posts. These posts replaced discussion posts for the weeks where students were drafting, revising, and editing their final documents. Rather than inventing new questions, I always asked my students essentially the same questions: 
"As usual, how are you doing this week? What's going on? What concerns you? What are your thoughts on the class or its themes? Are there media you are watching, reading, playing that you find interesting? Any recommendations for me or your peers? Or any other thoughts you had. Feel free to answer any of those questions or offer up any other thoughts unrelated to the questions." 
Depending on what was happening around the world or campus, I would change some of the questions. For instance, here was my 'spooky' check-in for the week of Halloween: 
"As usual, how are you doing? As unusual, what are some of your favorite Halloween traditions and/or experiences? Or, if you've not experienced a Halloween, what are some of the weirdest things you have seen or heard about?" 
Perhaps surprisingly, these posts were 'graded.' The grading was binary: if the student posted something meaningful (i.e., a few reflective sentences) then they received full credit. While that might seem contradictory—especially for posts that were ostensibly about being more social and connected—for students, the grading meant that I was literally valuing their thoughts.  
And these posts were well received. Students commented frequently in their check-ins they were happy to be able to just write about what was going on in their lives. Sometimes, they were happy: successful tests, funny movies, the chance to hang-out with friends (online or socially distanced). Other times they were unhappy: failed tests, sickness, loneliness. Students shared as much as they felt like sharing. Whether they were vague or specific, they always reported enjoying writing up their thoughts in their posts. Even if it was artificial and required, it seemed they liked to know someone was listening. Importantly, I always responded to the students in a summative post. I didn't respond to each student (because I didn't want students to feel pressured by my response), but I did respond to handful. I always prioritized those students who weren't feeling great, trying to boost their confidence. I cheered on students who succeeded. And when students offered up media—songs, television shows, and so on—I would try to listen/watch/read them. From this, I've been introduced to a range of interesting and talented artists, intriguing television shows, and niche video games.           
So, for classes that use discussion boards or team chat platforms, I would recommend asking students to check in during less intense moments of the class. More than just making digital classroom spaces warmer, it helps show students their instructors care about them as people. In future online classes, I'll ask my students to check-in and when I return to the classroom, I'll make even more time to check in with my students.

Share articles with your friends or follow us on Twitter!